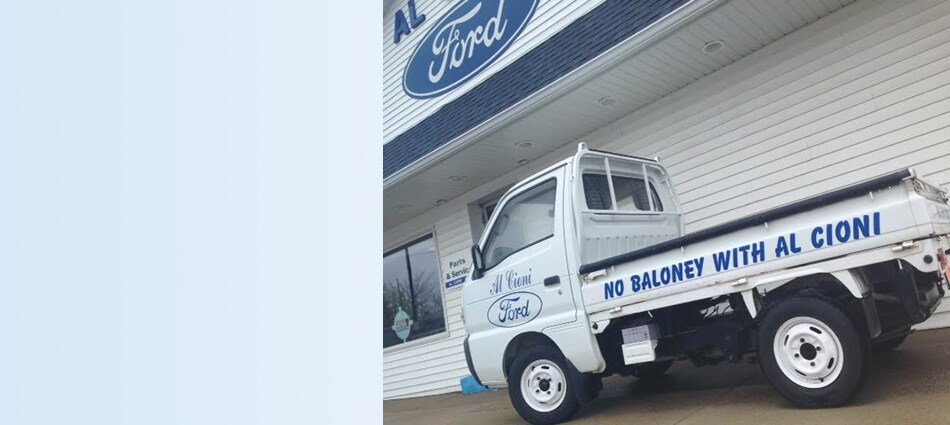 We Go Further for You
Al Cioni Ford has been putting customer satisfaction first since 1968. Our Granville, Illinois dealership has been owned and operated by the Cioni family for 47 years; you might say delivering top-notch sales and service is in our DNA. Owner Al Cioni says, "Making sure our customers are happy is what everyone who works here strives for. It takes real teamwork to make it happen. From the people who answer our phones to our sales folks and technicians, everyone plays a part in customer satisfaction."
But don't take our word for it! Al Cioni Ford has been a proud recipient of the prestigious President's Award -- Ford Motor Company's highest dealer honor -- an astounding seven times since 1999. At Al Cioni Ford, you will deal directly with the owner, and our no-pressure sales environment will give you time to explore your options before buying the new or pre-owned vehicle that fits your lifestyle.
Whether you are from Granville, Henry, Peru, Spring Valley or elsewhere, we invite you to stop by our dealership today to experience our range of services, from vehicle test drives to product demonstrations, vehicle financing and personalized service and maintenance. No matter your needs and budget, we are committed to delivering a Ford ownership experience that goes above and beyond your expectations.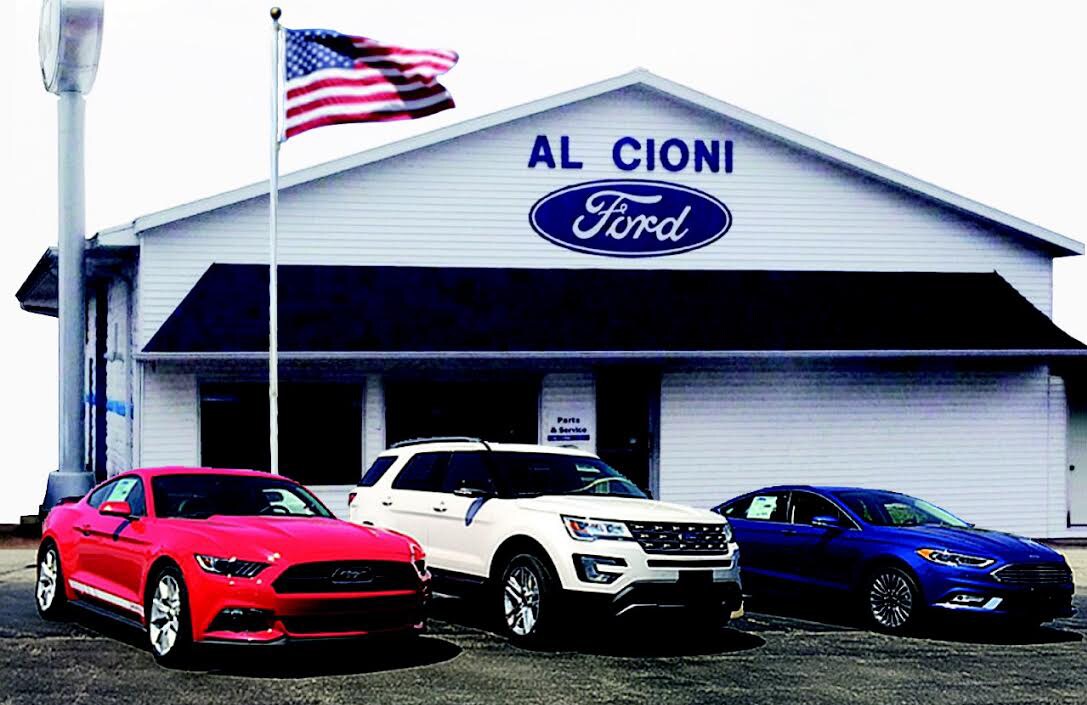 Five-Star Service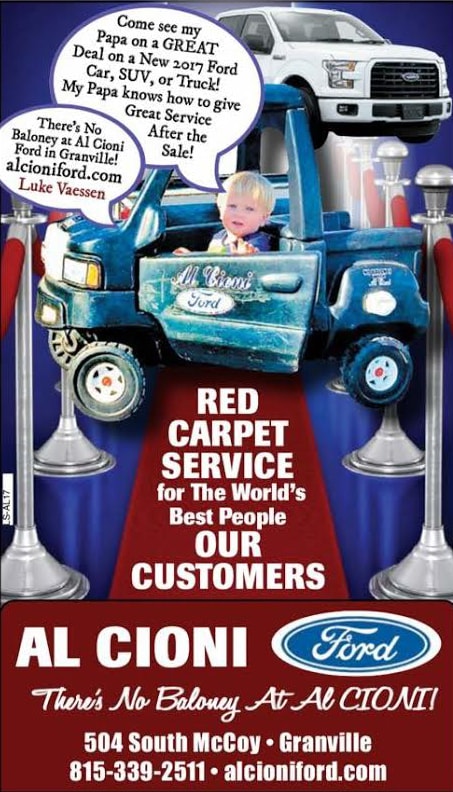 Learn why D.K. from Willowbrook, IL gives Al Cioni Ford five out of five stars:
"I recently purchased my new 2015 F150 from Al Cioni Ford, Inc. All I have to say is, "Wow, what great dealer!" Talk about having old-school values in a new school world... This is the place to go. It is a true family business and it certainly shows. Honest, dependable, and trustworthy are the words that come to mind. After visiting my local dealership and explaining to the sales representative what I was looking for, he kept trying to sell me what he had on the lot. It was particularly frustrating for me because I was ready willing and able to purchase my new vehicle; I just wanted what I was looking for. I then called Al Cioni Ford and was greeted by Al Cioni himself on the phone. He explained to me that he was finishing up an oil change on a vehicle but would be happy to answer any questions I had. I couldn't believe it: the owner himself was actually getting his hands dirty! After a few phone calls back-and-forth we worked out a deal. There was no pressure or pushiness whatsoever. It was clear that he only wanted to help; it was a breath of fresh air! When I arrived at the dealership a few days later I was greeted by Al, a real stand-up guy. He introduced me to his wife Marlene, who helped me with getting my plates (the real ones, not just the drive off plates). She was great! Then I met their daughter Laura who finalized my paperwork and made the deal official. She was a class act as well! I guess you could say it runs in the Cioni family! Thanks again guys I love my new truck and I look forward to doing business with Al Cioni Ford in the future!"

Discover our red-carpet treatment for yourself.
Visit Al Cioni Ford today!