Custom Order Your 2023 Ford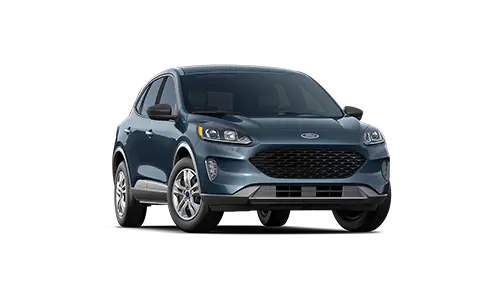 ESCAPE
As shown 2022 Escape Titanium Hybrid FWD; MPG 44 City/37 Hwy/40. Actual mileage will vary. The Escape SUV was designed, engineered, and built for a life in motion. From the spacious interior, to the sleek, head-turning lines of the interior, the 2022 Ford Escape SUV was built for fun on the road and a lifestyle on the go.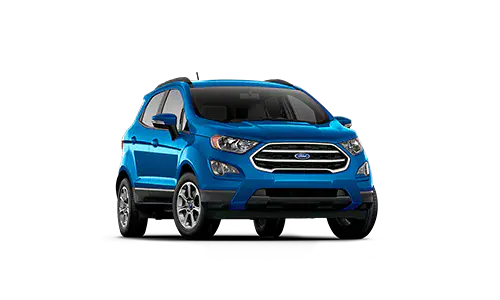 ECOSPORT
Get ready to enjoy an SUV that combines everyday capability with fun-to-drive performance. The 2022 EcoSport® comes equipped with standard Intelligent 4WD for sure-footed maneuverability on a variety of road surfaces, while the standard 2.0L engine delivers a spirited driving experience. A unique swing out tailgate offers fresh, fun design to its already up-for-anything style.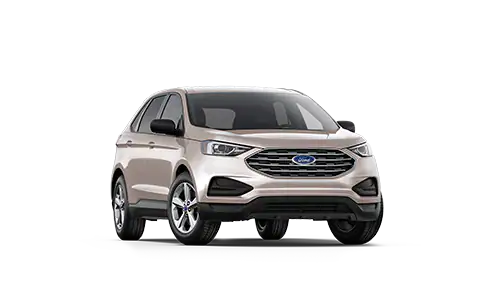 EDGE
Bold, beautiful, better than ever. The 2022 Ford Edge SUV combines daring design with impressive performance, so you never have to sacrifice substance for style. Plus, every Edge model now gives you standard all-wheel drive, so you can feel as confident on the road as you do in life.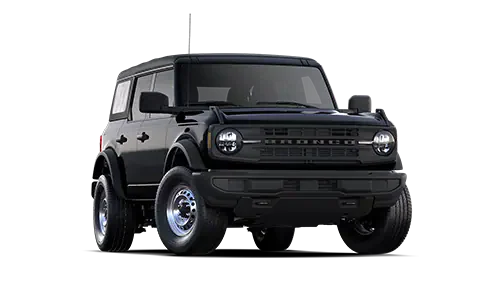 BRONCO
There are two special-edition Ford Bronco models being added to the stable, Bronco Raptor™ for high-speed off-roading and Bronco Everglades™ which features a number of factory-installed accessories to help you confidently explore far off the beaten path.
Available summer 2022.
Always determine the water depth before attempting a crossing and proceed slowly. Refer to your Owner's Manual for detailed information regarding driving through water.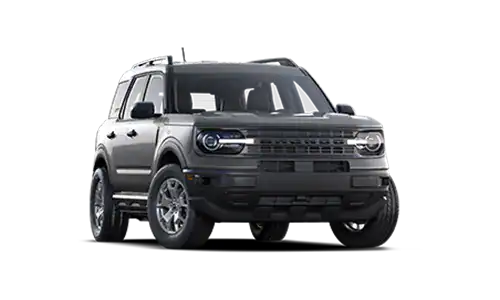 BRONCO™ SPORT
The Bronco™ Sport is another proud edition to the legacy. It is your ultimate wilderness guide with four unique models engineered to match the way you experience the outdoors. Each model comes standard with 4x4, a safari-style roof adventure-ready G.O.A.T Modes™ (Goes Over Any Type of Terrain) and an array of other capability enhancing features.
Computer-generated image
Shown with available Ford accessories.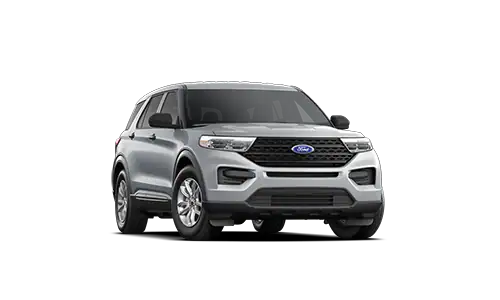 EXPLORER
The 2022 Ford Explorer is primed for modern-day exploration. Its adjustable interior offers space and comfort for the whole family. And it helps you make the most of every experience with connected technology and an athletic build that's ready for whatever lies ahead.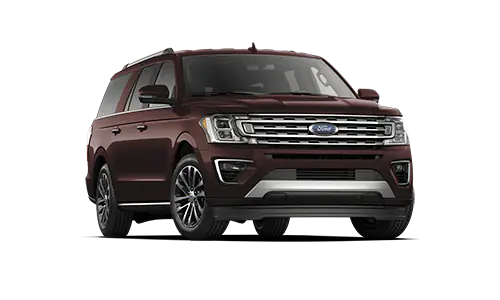 EXPEDITION
Elevate your next family adventure with immersive surround sound, the available 15.5-inch touchscreen, impressive cargo space and upgraded SYNC® Technology. Multicontour Massaging seats are standard on the Platinum inviting you to unwind no matter what road lies ahead. The all-new Stealth Performance Edition Package and Timberline series come equipped with more off-roading capability and features to take you off the beaten path.
Available Ford Accessories shown.
Always consult the Owner's Manual before off-road driving, know your terrain and trail difficulty and use appropriate safety gear.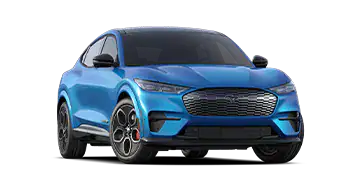 MUSTANG MACH-E
Setting our standard for all-electric SUVs, Mustang Mach-E brings you innovative technology, substantial driving range and exhilarating performance.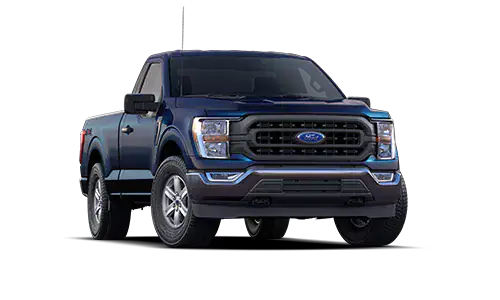 F-150
The F-150® is purpose-built from the ground up - designed to be tough and productive. This is what happens when you merge premium-grade muscle with finely tuned intelligence and design. A beast with brains. A relentlessly tough, high-strength, military-grade, aluminum-alloy body and torture-tested high-strength steel frame with new tech to help you work smarter and harder.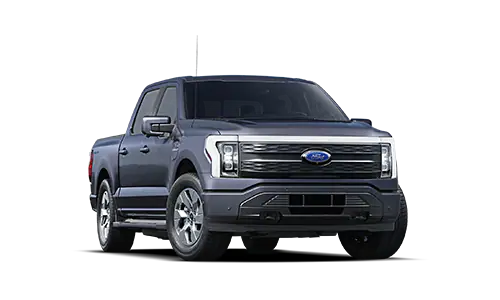 F-150 LIGHTNING
F-series has been America's best-selling truck for 44 years* for a reason. And now, it's charging into the future with the all-new, all-electric 2022 Ford F-150 Lightning. It's the first ever F-Series that's gas free and offers more connected technology, an elevated driving experience and trusted Built Ford Tough capability.
*Based on 1977-2020 CY total sales.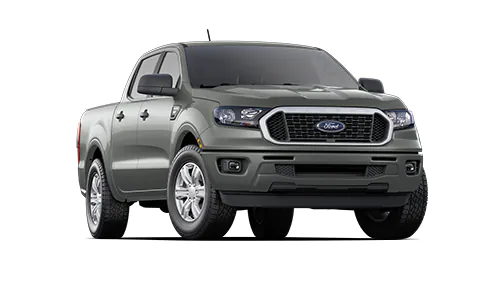 RANGER
Your next adventure starts now. Hit the road with a durable high-strength steel frame and frame-mounted steel bumpers, and a powerful class-exclusive* advanced turbocharged gas engine and class-exclusive 10-speed SelectShift® transmission with the power to haul all the gear you'll need. Add the all-new Tremor Off-Road Package,** and the 2022 Ford Ranger is prepared to face even the toughest of adventures on the most rugged terrain.
*Class-exclusive gas turbocharged engine. Class is Midsize Pickups.
**Available Spring 2022.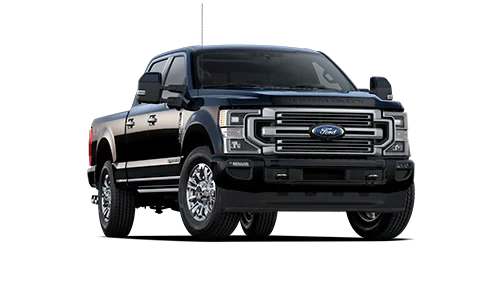 SUPER DUTY®
You don't stay ahead of the pack by standing still. That's why Ford Super Duty®  for 2022 features the available 7.3L OHV gas V8 and more muscular third generation of the available Power Stroke®  V8 Turbo Diesel. Super Duty gas and diesel power ratings combine with rugged frame and chassis engineering to achieve best-in-class numbers in every category of hauling and towing capability.
**475 horsepower and 1,050 lb-ft of torque on available 6.7L Power Stroke diesel engine; 430 horsepower and 475 lb-ft of torque on available 7.3L V8 gas engine. Class is Full-Sized Pickups over 8,500 lbs. GVWR.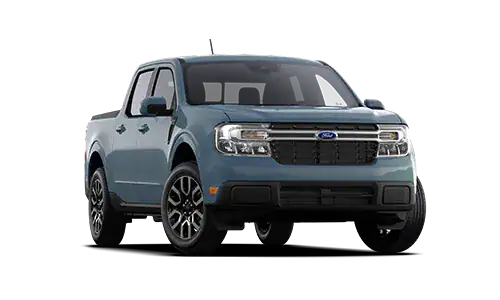 MAVERICK
Flexible, fun and affordable - the first ever standard full hybrid truck in America starts at just $19,995 MSRP.1  Whether you want to cruise city streets or haul your boat to the beach, this is a pickup that can pick up and go.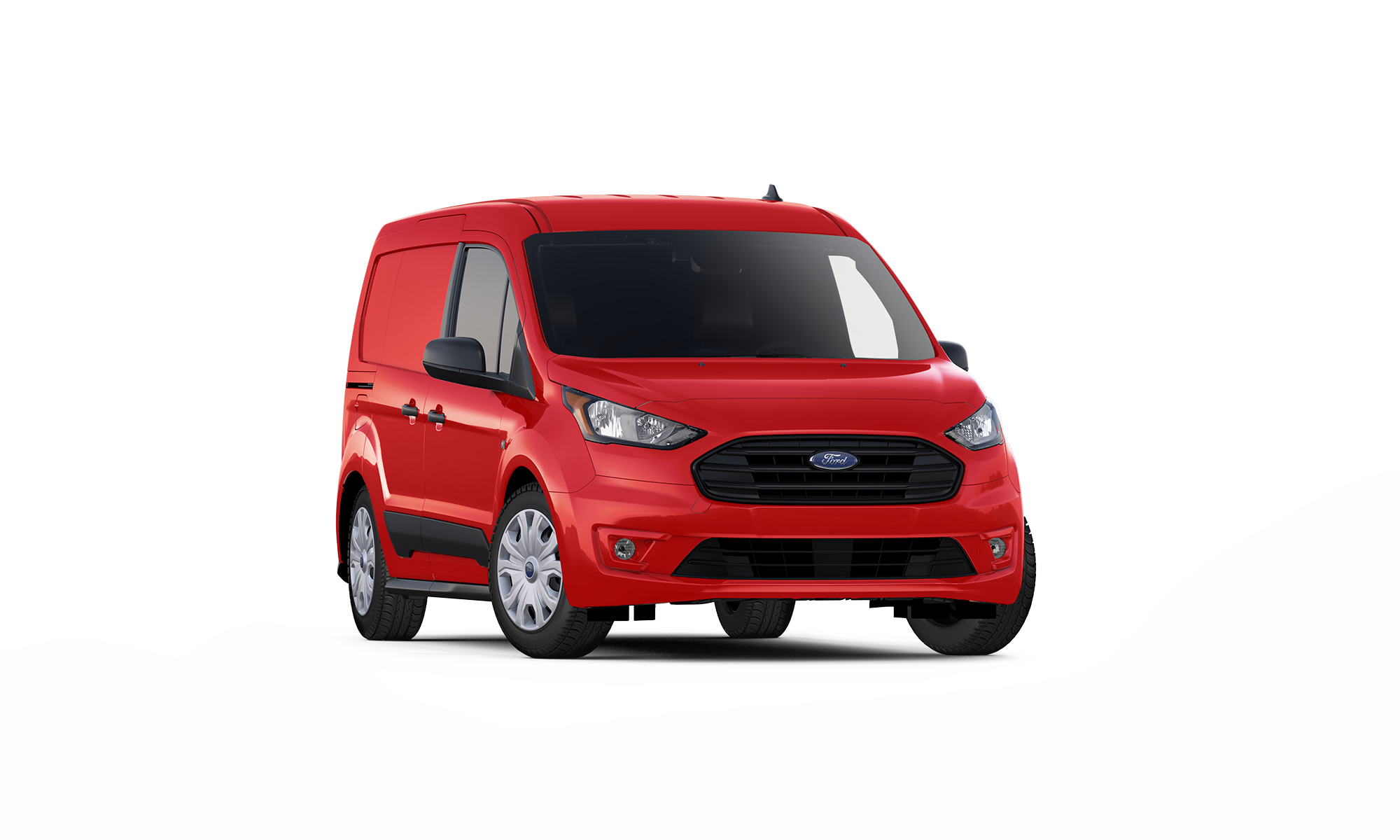 TRANSIT CONNECT
Whether you're transporting cargo, carrying passengers or doing both, the Transit Connect Passenger Wagon can handle it. Add to that its ability to get you in and out of tight spaces, and you've got a vehicle versatile enough to keep up with everything life might throw your way. Antenna removed on vehicle shown.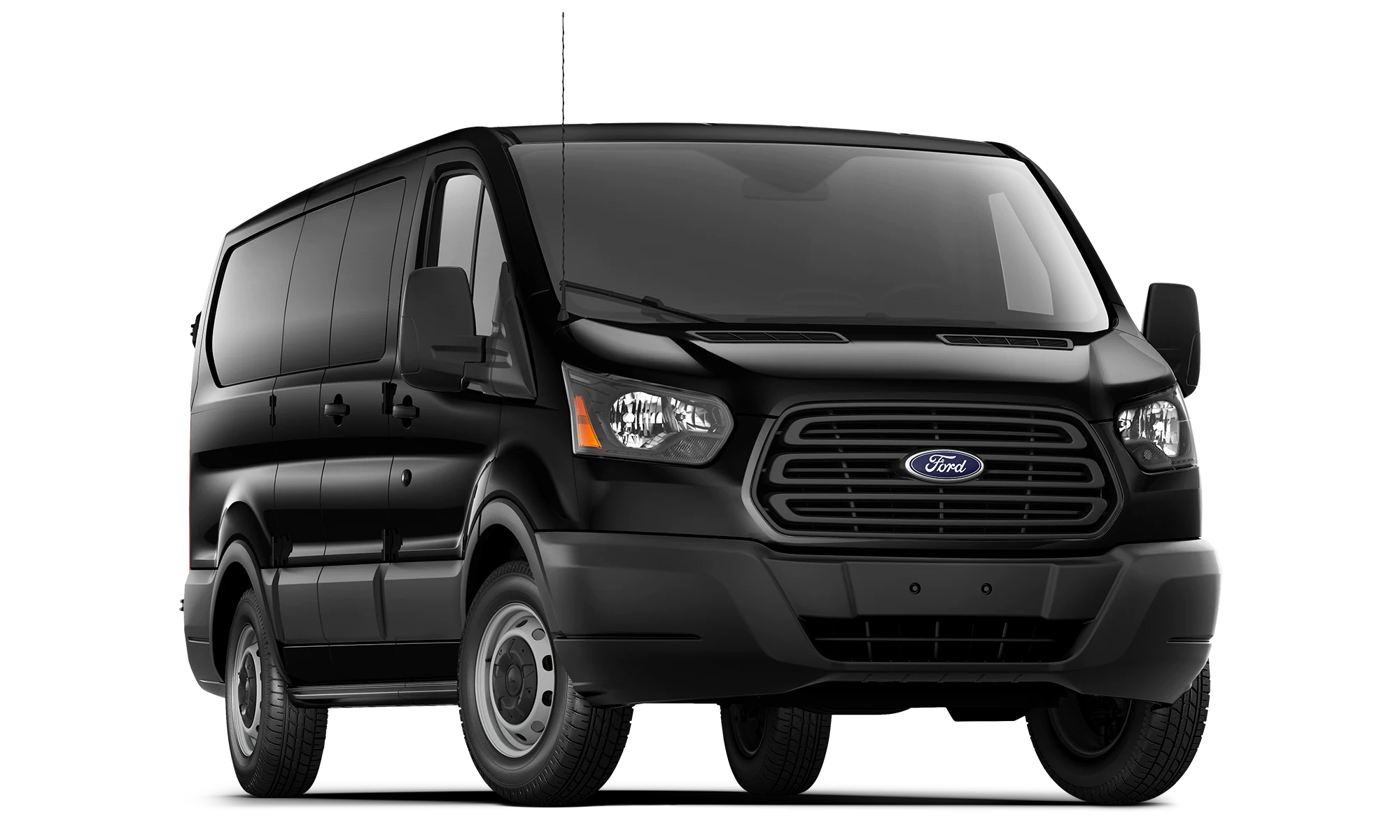 TRANSIT
The 2022 Transit Van was designed with your comfort and convenience in mind. That's why it can be configured to your needs, with available seating for up to 15. In addition, our Ford Co-Pilot360™ Technologies10 help you feel comfortable and connected on the road.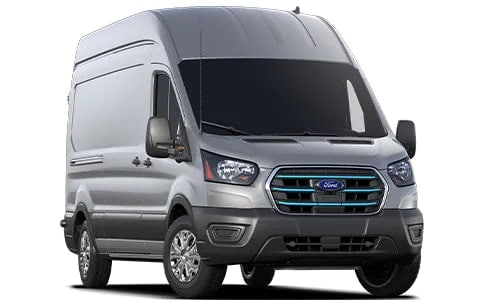 E-TRANSIT
The best-selling commercial van brand in the U.S. * is helping lead business into the future. Introducing the all-new, U.S.-assembled Ford E-Transit van. ** The only electric work van that has the backing of the Ford Motor Company. That means an entire ecosystem of products, software and charging solutions that will allow you to smoothly transition to the future of business.
Computer-generated image shown. Available early 2022.
*Based on the total U.S. reported sales (1979-2019CY). Includes Ford E-Series, formerly called Econoline, Van and Chassis, Club Wagon; Transit Connect Cargo Van and Passenger Wagon; Transit Cargo Van, Passenger Van and Chassis.
**Assembled in the USA with domestic and foreign parts.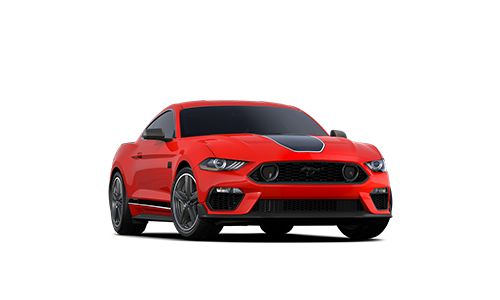 MUSTANG
Hear the roar of a Mustang as the ground starts to tremble and your legs start to shake. As always, Mustang draws upon its performance roots with features for enhanced handling, high-powered engine options and a classic Mustang design. For 2022, the soul-stirring Mustang Mach 1 and Mach 1 Premium stand at the pinnacle of 5.0L performance. The personally customizable Mach 1 continues its legacy, engineered specifically for quick turns and spirited drives.
FAQs
---
Can I order vehicles other than the ones shown on this page?
As vehicles are updated from one model year to another, there are times when orders are accepted and times when they are closed. If you do not see your preferred vehicle here, please contact us for help.
---
How do I order a vehicle?
Submit your request by clicking "Start Your Custom Order" and include vehicle preferences in the comments section. A dealership representative will contact you to  verify your desired vehicle, explore potential incoming stock and then arrange to submit your order to Ford.
---
How long will it take to have my vehicle delivered?
Lead times will vary by model and configuration but Ford will make every effort to expedite your order.
---
Is there an extra cost for ordering a vehicle?
Final sale prices are all negotiated between the customer and dealer but Ford does not charge extra for customer orders.
---
Is my ordered vehicle eligible for Ford incentives?
Ordering customers will be eligible for qualifying incentives at the time of order placement or qualifying incentives at the time of final delivery, whichever is preferred.
---
If I would like to finance my purchase or lease my ordered vehicle, how can I do that?
Our dealership would be happy to help explain your options and help you arrange financing.
---
Once my vehicle is ordered, how can I track it?
Once your vehicle has been assigned a VIN, you can track your order using this website:  https://shop.ford.com/vehicleordertracking#/
---
Where and when would I get my VIN to track my vehicle?
Your dealership representative will be able to provide you the VIN once it's been established.
---
How will I be notified when the vehicle is being delivered?
Once your vehicle has arrived at the dealership, your dealership representative will contact you to confirm its arrival, collect any additional information needed to complete the sale and schedule a convenient time and location for final delivery to you.
---